Welcome To Greg Carlwood's interview-based podcast exploring unconventional, suppressed, & esoteric topics with the brightest minds for our troubled times
About The Higherside Chats Podcast
THC is an interview-based podcast where Greg Carlwood hosts conversations with the best researchers, authors, and experts on a whole host of unusual, suppressed, alternative, paranormal, occult, and all-around fringe topics. Fun!
As a fan of both podcasts and conspiracy culture,  THC tries to raise the bar, take the best of both, and avoid some of the major annoyances many people have with them.
THC has no ads or commercial breaks, a host who is always familiar with the guests' work, and a lengthy format which allows us to go as deep as we can.
If you've ever been a fan of shows like Coast to Coast AM, Alex Jones, (old) Red Ice Radio, Mysterious Universe, or Ground Zero -You'll enjoy The Higherside Chats.
Where to start? Well, THC has gotten a lot better with time, and while the 100th Episode Special is a bit dated now, it's still a great summary of those first 99 episodes w/ 13 returning guests and highlight the range of topics we generally get into: https://www.thehighersidechats.com/the-100th-episode-special/
About Greg Carlwood:
Greg Carlwood had a pretty stereotypical mid-western middle class life growing up in Arnold, MO. After spending K-11th grade in the local Catholic School pipeline, causing a fair amount of trouble along the way, St. Pius X High School in Festus, MO kicked him out on the first day of senior year and he's still bitter about it.  Eventually making it to the University of Missouri, Greg studied nothing, dropped out, and wandered into corporate retail management- captaining such notable ships as Great American Cookies, Sunglass Hut, & Gamestop. Knowing this was a low-paying road to nowhere, and not feeling right in Missouri; he moved to San Diego, CA in 2010 with a desperation plan to grow marijuana. After growing a few successful crops, but not knowing anyone who actually buys marijuana by the pound, he started another desperation venture: The Higherside Chats Podcast. It was a success.
Advertising & Support:
After dabbling with the Devil's temptations, THC is no longer accepting outside offers for advertising. It only hurts the quality and flow of a podcast. THC gets support directly from listeners who value the show, and want more with a Plus Membership – not from coercing them into arbitrarily buying some new underwear, internet mattress, or a meals-by-mail subscription after listening to our host reciting some company-written anecdote. Really, no thanks. Please don't even ask.
Subscribe To The Extended 2 Hour Show W/ THC+!
After considering a lot of different options, we decided that the best way to ensure that THC will have stability and be around for many years to come is to keep the first hour with our guests free, (which has been the case for the first four years of THC) but in addition, starting in 2014, we started doing a second hour with all our guests for an $8 Monthly Subscription. Please check out our Plus options and the extra benefits we've added over the years.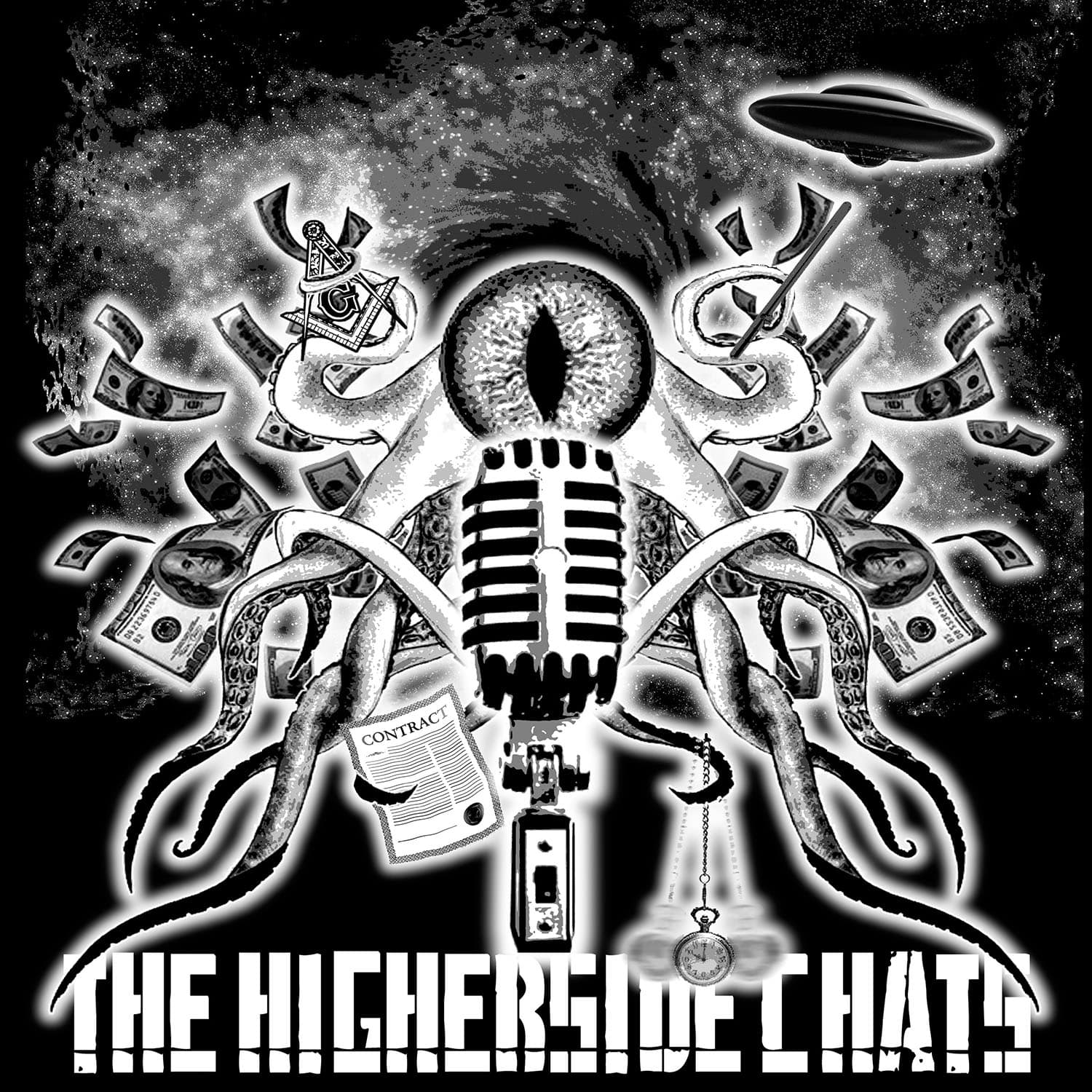 The Higherside Chats
The extended conspiracy podcast for subscribers
The Arkon & The Greek | Godspeek: Technological Manipulation, Spiritual Subversion, & Etherial Influence
Get the full 2 hour interviews with THC+
Subscribe via Patreon
, including the full Plus archive, a dedicated RSS feed, Spotify, & payment through Paypal.
Subscribe via check, cash, money order, or crypto with the information at the bottom of the page.
About Today's Guest: The Greek, and his associate The Arkon, have been crafting dialogs on a wide range of subjects on their two primary websites, as well as their Patreon page that contains even more of the Greek's older content as well as a lot of new stuff:
THC Links:
THC Communities: 
To get a year of THC+ by cash, check, or money order please mail the payment in the amount of $96 to:
Greg Carlwood
PO Box 2738
Zephyrhills, FL 33539
Cryptocurrency
If you'd like to pay the $96 for a year of THC+ via popular Cryptocurrencies, transfer funds and then send an email to 
support@thehighersidechats.com
  with transaction info and your desired username/password. Please give up to 48 hours to complete.
Bitcoin: 1AdauF2Mb7rzkkoXUExq142xfwKC6pS7N1
Ethereum: 0xd6E9232b3FceBe165F39ACfA4843F49e7D3c31d5
Litecoin: LQy7GvD5Euc1efnsfQaAX2RJHgBeoDZJ95
Ripple: rnWLvhCmBWpeFv9HMbZEjsRqpasN8928w3
Solana: FvsBazMY9GAWuWqh5RH7musm9MPUw7a5uF6NVxxhNTqi
Doge: D7ueXbfcKfhdAWrDqESrFjFV6UxydjsuCC
Monero: 4ApmFHTgU72QybW194iJTZHZb6VmKDzqh5MDTfn9sw4xa9SYXnX5PVDREbnqLNLwJwc7ZqMrYPfaVXgpZnHNAeZmSexCDxM
The post The Arkon & The Greek | Godspeek: Technological Manipulation, Spiritual Subversion, & Etherial Influence appeared first on The Higherside Chats.